Address
Devonport, Auckland, New Zealand
E-mail
info@devonportwalks.co.nz
Website
click to visit >>
Devonport Audio Tour
Discover the sights and sounds of Auckland's historic seaside village with a self-guided Devonport Audio Tour. The streets come alive as you uncover Devonport's unique role in New Zealand's history.
This great self-guided tour is available as a >download for mobile devices (from Viator)
The Devonport Audio Tour takes approximately 90 minutes to complete depending on your walking speed and how long you spend at each scenic location. Throughout the tour you will uncover:
Fascinating facts

Grisly tales

Maritime stories
Picturesque Devonport village is great for exploring by foot. On the Devonport Audio Tour you will experience Devonport from three scenic perspectives:
The waterfront
The side streets
The summit of Mount Victoria
Discover 27 Sites & Stories with a Devonport Audio Tour:
1. Introduction to Devonport
2. Devonport ferry service
3.The Esplanade Hotel
4. Flagstaff
5. Boer War Memorial Arch
6. Elizabeth House
7. Public execution site
8. Volcanic eruptions
9. Devonport Yacht Club
10. Calliope Sea Scouts Hall
11. Old Duder's Wharf
12. Duder Homestead
13. Holy Trinity Church
14. Workers' cottages
15. Devonport Power Station
16. Mount Cambria
17. Devonport the island
18. Eru Patuone's gravesite
19. St Francis de Sales and All Souls Catholic Church
20. The Victoria Theatre & Picture Palace
21. Mount Victoria
22. The Signalman's House
23. The summit of Mount Victoria
24. Victoria Road main street
25. Old Bank of New Zealand building
26. Old Post Office building
27. Old Albert – Moreton Bay Fig Tree

Download this tour to your mobile device:
Download your Devonport tour (from Viator)
SIMILAR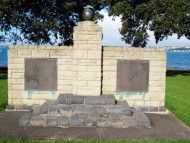 FAMILY FRIENDLY
The Maori History Trail is a great introduction to the unique indigenous history of Devonport and its links to the settlement of Maori in Auckland. Discover the landing site of one of the first Maori Wakas to New Zealand, two Maori pā sites and the grave of esteemed Maori Chief Eru Patuone.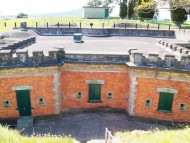 FAMILY FRIENDLY
Fort Takapuna is a lookout point and bunker defence site and the last of the New Zealand designed twin 6 inch gun forts in existence. The fort is below ground level as originally a dry moat surrounded the fort on all sides, with a drawbridge to provide access.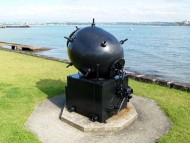 FAMILY FRIENDLY
Named after the Devonport naval base in England, Devonport is home to the Royal New Zealand navy and is rich in maritime history. The Military History Trail is the perfect introduction to Devonport's historical connections with the military service and one of a kind views from Devonport's unique military strong points.