Torpedo Bay
Torpedo Bay on Waitemata Harbour boasts a picturesque location near North Head. It's a popular spot for swimming and is also home to the impressive Navy Museum. It's an easy and scenic walk from Devonport's ferry terminal along King Edward Parade to reach Torpedo Bay. Stop at the acclaimed galleries, stores and cafes along the route.
In 1882 an Engineer Submarine Mining Corps and Torpedo Corps was formed to install and maintain a mine field across the Auckland Harbour entrance with facilities situated below North Head. Torpedo Bay, named after the torpedoes or mines as they were then known has also been known as Haukapua and Pilots Bay.
The location played a key role in Auckland's early defence systems and has had a military presence since 1880.
SIMILAR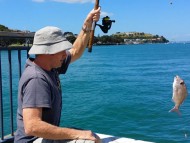 GREAT OUTDOORS
Devonport Wharf provides a great location for both children and adults to fish and has a large number of fishing spots to choose from. The wharf has been a popular fishing location for both locals and visitors for many years.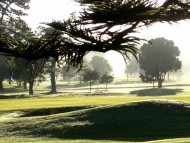 FAMILY FRIENDLY
The Waitemata Golf Club offers affordable green fees with an easy walking park like course. We cater for golfers of all levels with 9 holes or a full 18 to enjoy. Relax in the Waitemata clubhouse after your game with great après golf fare.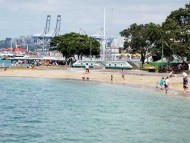 FAMILY FRIENDLY
Windsor Reserve and Devonport Beach are conveniently located near the Devonport ferry terminal and Victoria Road. Families love the big grassy areas and the playground for kids.