Address
64 King Edward Parade, Devonport, Auckland
Telephone
09 445 5186
Website
click to visit >>
Torpedo Bay Navy Museum
Housed in a 19th Century submarine mining station looking over the Waitemata Harbour, the Torpedo Bay Navy Museum showcases the rich history of the Royal New Zealand Navy.
Torpedo Bay, on the shores of the Waitemata Harbour in Devonport, is the new home of the Navy Museum. The site itself is of exceptional significance, developed as a torpedo station in the 19th Century as part of Auckland's coastal defence network.
Inside these heritage buildings are an outstanding café, conference facility, education space and completely new permanent exhibitions. Our Museum tells the story of the Navy's contribution to the development of New Zealand identity through the lens of the Navy's values: commitment, courage and comradeship.
Visit Torpedo Bay Navy Museum and enjoy:
• One of Auckland's premier culture and heritage locations. Take a look at the part the Navy has played in our country's history. The galleries tell stories of all sizes, from the growth of a tiny nation to the huge victories and tragedies of individuals who served at war.
• A guided tour from one of our entertaining and knowledgeable guides. Come and see the objects come alive as our guides take you on a tour through the galleries. Please make prior booking for groups of ten or more. Walk in tours are available Saturdays and Sundays at 10:30 a.m. and 1:30 p.m.
• Activities for kids. Our low cost activities encourage kids to slow down and take a close look through the galleries. In our themed school holiday programmes, kids complete an arts and craft project to take home. Check our website to see what we've got on offer for you and your family today!
Museum admission is FREE │ Opening hours 10am to 5pm, 7 days
SIMILAR
FAMILY FRIENDLY
Discover the sights and sounds of Auckland's historic seaside village with a self-guided Devonport Audio Tour. The streets come alive as you uncover Devonport's unique role in New Zealand's history.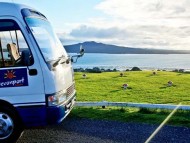 FAMILY FRIENDLY
Devonport Tours are the perfect way to explore the highlights of Devonport seaside village, with informative commentary from one of our friendly and knowledgeable guides. Devonport tours offers two tour packages: The Explorer Tour and The Lunch Tour.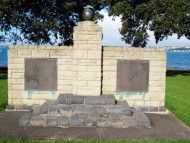 FAMILY FRIENDLY
The Maori History Trail is a great introduction to the unique indigenous history of Devonport and its links to the settlement of Maori in Auckland. Discover the landing site of one of the first Maori Wakas to New Zealand, two Maori pā sites and the grave of esteemed Maori Chief Eru Patuone.