Address
27 Victoria Road, Devonport. Auckland, New Zealand
Telephone
+64 (0)9 445 8122
Website
click to visit >>
The Devonport Barber Shop
Relax to the scent of bay rum in Devonport's yesteryear and experience a quality haircut in the Oldest Barber Shop in New Zealand. The Devonport Barber Shop a corner stone business in Devonport since 1876. We cater to male and female, young or old. Our Barbers are experienced in all forms of hairdressing including ladies hairdressing and have a comprehensive knowledge of the local area.
We also stock a comprehensive range of hair products including Gels, Waxes, Pastes and treatments brought to you by Juuce and Joe Grooming.
The Devonport Barber Shop is situated at 27 Victoria Road, Devonport. This is a half way up the first block of shops if walking up from the ferry building and is directly opposite the main entrance to the Devonport Library.
No appointment is necessary so pop in at your convenience.
Opening Hours are:
Monday – Friday    8.30am – 5.30pm
Saturday  –  8.30am – 3.00pm
Sunday  –  10.00am – 2.00pm
Last haircut is taken 15 minutes before closing, dependent on how many clients are waiting.
SIMILAR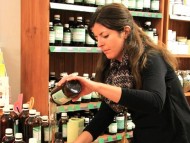 BEAUTY, HAIR & MAKE-UP
The Natural Health Co. is New Zealand's number one retail supplement company. Whether it is healthy lifestyle products, nutritional supplements or beautiful natural makeup, we have a great range of products and therapies for your health and wellbeing. Try one of our hot stone massages to really relax and unwind.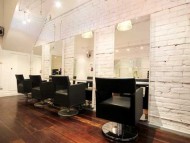 BEAUTY, HAIR & MAKE-UP
Creating that fantastic look is easy with the professional team at Louise Simpson Hair Studio. We take pride in giving our clients fabulous service and work with you to create a versatile and manageable style that's perfect for you.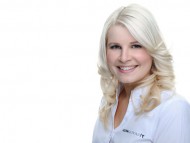 BEAUTY, HAIR & MAKE-UP
Whether you're after a blissful break from the world or highly advanced skin care technology your beauty professional at Face It Beauty has got you covered.