Address
53B Victoria Road, Devonport, Auckland
Telephone
09 445 7077
Website
click to visit >>
SkinSense Day Spa
SkinSense Day Spa has been operating in Devonport since 1984, its current owner Susan Nicholls has owned and operated SkinSense since 1991 and it was one of the first day spas to recognise the need to bring harmony to people's busy lives through spa treatments including massage, body and beauty therapy.
SkinSense Day Spa offers luxurious beauty and spa treatments and it is respected and renowned as being one of the leaders in the spa industry – specialising in relaxation, rejuvenation and result driven beauty treatments.
SkinSense has continued to expand to include a range of salon and professional skin treatments including IPL, Microdermabrasion, Skin Rejuvenation including Collagen Induction and Facial Peels, Gel Nails, Eye Enhancements such as Lash Tinting, Semi Permanent Mascara and Lash Extensions.
SkinSense offers private treatment rooms for spa or massage therapies for complete relaxation, well-being and a wide variety of beauty treatments.
If you are looking to unwind and rejuvenate, we also offer relaxing facials, hot stone massage, luxurious pedicures and blissful manicures.
We are passionate about delivering professional advice, effective treatments along with great service and we are constantly up-skilling to provide advanced skincare expertise. Our experienced staff have been meticulously trained to provide spa and beauty treatments with a professional approach to skin and body wellness within a caring and beautiful environment.
Offer
Mention this ad and receive a complimentary Eye Brow Shape OR Eye Brow Tint with any Facial booked.
SIMILAR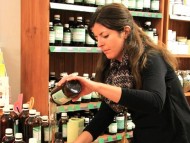 BEAUTY, HAIR & MAKE-UP
The Natural Health Co. is New Zealand's number one retail supplement company. Whether it is healthy lifestyle products, nutritional supplements or beautiful natural makeup, we have a great range of products and therapies for your health and wellbeing. Try one of our hot stone massages to really relax and unwind.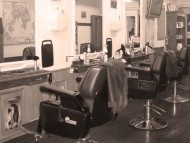 HEALTH & BEAUTY
Relax to the scent of bay rum in Devonport's yesteryear and experience a quality haircut in the Oldest Barber Shop in New Zealand. A corner stone in Devonport since 1876.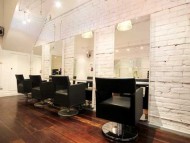 BEAUTY, HAIR & MAKE-UP
Creating that fantastic look is easy with the professional team at Louise Simpson Hair Studio. We take pride in giving our clients fabulous service and work with you to create a versatile and manageable style that's perfect for you.