Address
North Head Historic Reserve Trail, Devonport, Auckland, New Zealand
Website
click to visit >>
North Head Historic Reserve Trail
The North Head Historical Reserve is considered to be the most significant historical coastal defence site in New Zealand and receives a significant number of visitors each year. The location has commanding views over the Hauraki Gulf and inner harbour. First used by Maori for defence purposes the site was one of three cone pa in the Devonport area.
Whether you wish to delve into the historical detail of the location or enjoy a picnic lunch and the picturesque views, North Head is a fantastic place to explore and spend time.
North Head is one of the oldest of approximately 50 volcanic cones in the Auckland volcanic field having been formed over 50,000 years ago in a series of great volcanic explosions. Visitors can view a visual film history of North Head showing at the old stone kitchen built in 1885. This facility is located towards the summit complex and is open daily from 8.30am-4.00pm.
Featuring a self-guided walk that covers approximately 2km over an hour, North Head holds a military tunnel complex, gun emplacements and fortifications and is well signposted with numbered descriptions and orange markers. The military installations date from 1888 and were built to protect Auckland from a feared Russian invasion with additions made for WW1 and WW2. A historical highlight of the installation is the large disappearing gun, one of a few remaining in the world.
The North Head Historic Reserve is open from 6am -10pm seven days, with the vehicle gates open from 6am – 6pm and is located within easy walking distance of the Devonport high street and Ferry terminal. Continue along King Edward Parade and on to Cheltenham road then turn right up into Takarunga Road. You will see North Head from some distance. Alternatively you can access the reserve from the southern end of Cheltenham beach.
The department of conservation provides a range of guides about North Head.
SIMILAR
FAMILY FRIENDLY
Discover the sights and sounds of Auckland's historic seaside village with a self-guided Devonport Audio Tour. The streets come alive as you uncover Devonport's unique role in New Zealand's history.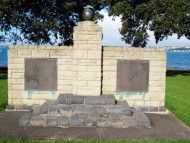 FAMILY FRIENDLY
The Maori History Trail is a great introduction to the unique indigenous history of Devonport and its links to the settlement of Maori in Auckland. Discover the landing site of one of the first Maori Wakas to New Zealand, two Maori pā sites and the grave of esteemed Maori Chief Eru Patuone.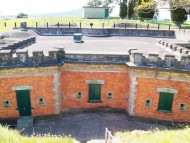 FAMILY FRIENDLY
Fort Takapuna is a lookout point and bunker defence site and the last of the New Zealand designed twin 6 inch gun forts in existence. The fort is below ground level as originally a dry moat surrounded the fort on all sides, with a drawbridge to provide access.