Address
95 Victoria road, Devonport, Auckland, New Zealand
Telephone
+64 (0)9 445 0600
E-mail
louisesimpson@xtra.co.nz
Website
click to visit >>
Louise Simpson Hair Studio
Louise Simpson Hair Studio is conveniently located in the heart of Devonport village. We pride ourselves on our individuality and our salon is the perfect balance of luxury and comfort in a warm and friendly atmosphere.
Creativity, quality and consistency
We take time to listen to the wants and needs of our clients. We offer a personal consultation for each and every client to gain a true understanding of how we can help you achieve your perfect style. Whether it be a special occasion or a new look for everyday; we'll ensure you leave the salon looking fantastic and feeling great.
Professional team
All our stylists and apprentices have ongoing training to ensure our experienced staff offer you a service of the highest standard. We have opening hours to fit your busy lifestyle. We're open Saturday's and have two late nights so book a time that suits you.
Kerastase Salon
We are a Kerastase salon and proudly use their fantastic products. We are also stockists of Sebastian and Wella System Professional.
SIMILAR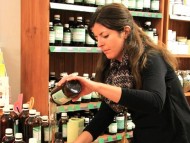 BEAUTY, HAIR & MAKE-UP
The Natural Health Co. is New Zealand's number one retail supplement company. Whether it is healthy lifestyle products, nutritional supplements or beautiful natural makeup, we have a great range of products and therapies for your health and wellbeing. Try one of our hot stone massages to really relax and unwind.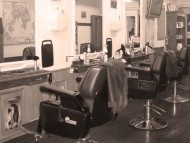 HEALTH & BEAUTY
Relax to the scent of bay rum in Devonport's yesteryear and experience a quality haircut in the Oldest Barber Shop in New Zealand. A corner stone in Devonport since 1876.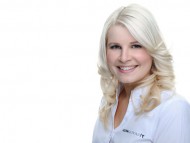 BEAUTY, HAIR & MAKE-UP
Whether you're after a blissful break from the world or highly advanced skin care technology your beauty professional at Face It Beauty has got you covered.