Address
30 Victoria Road, Devonport, Auckland, New Zealand
Telephone
+64 (0)9 445 1142
E-mail
gallery@flagstaff.co.nz
Website
click to visit >>
Flagstaff Gallery
Flagstaff Gallery was established in Devonport in 1993 as the first dealer gallery on Auckland's North Shore. Now one of Auckland's leading dealers in contemporary New Zealand fine art, we occupy a spacious gallery that enables visitors to enjoy the experience of art.
The gallery at 30 Victoria Road features custom-designed sliding racks which have extend our display capacity to more than 1000 artworks.
Our aim is to provide a friendly, relaxed environment in which to display a wide variety of quality New Zealand art. Long standing, well-established and a few new artists contribute to our exhibition programme, which includes paintings, sculpture, and hand-worked prints.
With a consistent change of works on view throughout the year we keep the gallery refreshed with new pieces to see and appreciate. Regular exhibition openings are exciting events where visitors can get a first glimpse of new works on show and provide an opportunity to meet the artists, other enthusiasts and enjoy a glass of wine together.
The gallery provides a wide range of services, including consultation, framing, wedding and gift registers, and overseas shipping to suit your needs.  Staff at the gallery are more than happy to assist with your search for satisfying original art to suit your personal tastes and give you pleasure for a lifetime.
Visit the Flagstaff Gallery's Youtube channel http://www.youtube.com/user/FlagstaffGallery
Or keep in touch via our Facebookpage
SIMILAR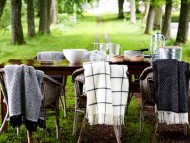 ARTS & CRAFTS
Visit the only truly Scandinavian gift & homeware shop in Auckland. Choose from a range of well-known and up and coming Nordic designer brands and NZ made designer gifts. Savour our ever so popular confectionary range only available in New Zealand.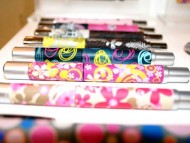 ALL THINGS WEDDINGS
A beautiful boutique stationery store filled with gorgeous product sourced from around the world. A must visit for stationery lovers and gift givers.