Address
17 Wynyard Street, Devonport, Auckland, New Zealand
Telephone
+64 (0)9 445 6001
E-mail
manager@devonportchocolates.co.nz
Website
click to visit >>
Devonport Chocolates
Devonport Chocolates are a boutique chocolate maker and retailer based in the seaside village of Devonport, Auckland, New Zealand.
Established in 1991 Devonport Chocolates is a family business and we pride ourselves on making delicious gourmet chocolates for our customers to enjoy.
We hand make our product with care and our staff meet our high standards with an enthusiasm for chocolate and what they produce.
Making chocolates with unique New Zealand flavours is a passion and you will find horopito, kawakawa, feijoa, NZ made wasabi and NZ bush honey among our chocolates and truffles.
The chocolate we make our delicious creations from is Callebaut coverture, it gives them a delicious creamy texture and taste.
We have a retail shop in Devonport where our chocolate kitchen is and you can see chocolate being made through the window in the shop.
Please feel free to ask our staff about what you can see they will be able to tell you how our chocolates are made.
SIMILAR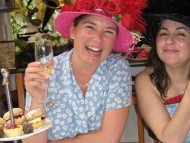 ALL THINGS WEDDINGS
Enjoy High Tea at the beautiful 1888 Heritage Victorian Villa with all the trimmings – fine vintage china, luxurious table linen, tiered cake stands and elegant silverware. Indulge in a sumptuous selection of hand-crafted treats served with a selection of fine teas.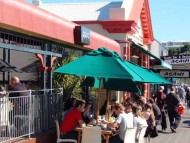 CAFE CULTURE
If you are looking for a café that has a great atmosphere, makes superb coffee, bakes and cooks everything on site, has plenty of indoor and outdoor seating, has a kid's area and free wi-fi, then visit us. You won't be disappointed.
CAFE CULTURE
Walk in to Châteaubriant and you will feel like you are in French patisserie heaven - the bread still warm from the oven, the authentic buttery and flaky pastries, the tartes du jour, the crusty baguette sandwiches including of course the French classic, jambon-fromage, all so delicious with the best of NZ coffee.