<
Address
Cheltenham Beach, Devonport, Auckland
Cheltenham Beach
Relax and breathe in the fresh sea air as you explore Devonport's famous Cheltenham beach. Marvel at the awesome sea views from the shore or take a refreshing dip in the calm ocean waters.
The long sandy stretch of Cheltenham Beach is popular with locals and visitors for swimming, strolling and relaxing! There are also grassy areas that are great for picnics and enjoying fish and chips by the beach.
Located 1.5 km away from the ferry terminal – it's an easy and scenic walk to Cheltenham Beach. Along the route you will see beautifully restored Victorian villas – many with spectacular ocean views.
North Head can be easily accessed from Cheltenham Beach and the Vauxhall Road shops are also conveniently located nearby.
SIMILAR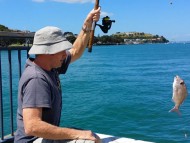 GREAT OUTDOORS
Devonport Wharf provides a great location for both children and adults to fish and has a large number of fishing spots to choose from. The wharf has been a popular fishing location for both locals and visitors for many years.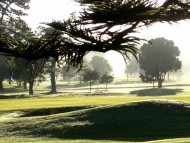 FAMILY FRIENDLY
The Waitemata Golf Club offers affordable green fees with an easy walking park like course. We cater for golfers of all levels with 9 holes or a full 18 to enjoy. Relax in the Waitemata clubhouse after your game with great après golf fare.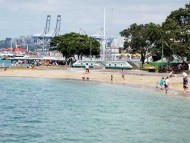 FAMILY FRIENDLY
Windsor Reserve and Devonport Beach are conveniently located near the Devonport ferry terminal and Victoria Road. Families love the big grassy areas and the playground for kids.