Sleep like a queen

Be treated like royalty when you stay in 5 star luxury in beautiful Devonport. Million dollar views, a gourmet breakfast and impeccable kiwi hospitality – it's your dream holiday!

Beautiful Victorian villas

Devonport is world-famous for its impressive collection of villas from the Victorian era. Stay in the lap of luxury at one of the beautifully restored villas in the village.
LUXURY 4 & 5 STAR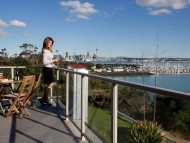 LUXURY 4 & 5 STAR
Something Special, Something Unique, Something Different - One of Auckland's Best. Ensure a perfect break with Auckland Takapuna Oaks.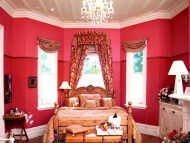 LUXURY 4 & 5 STAR
Peace and Plenty Inn a lovingly restored waterfront Victoria Villa in the charming harbour-side village of Devonport. Minutes away from Auckland CBD by ferry. Its spacious guests suites ooze colonial charm yet boast all modern conveniences. Direct dial phones, high speed Wireless internet.