Book lovers delight

Head to Victoria Street and peruse one of the popular book stores in the village. From kiwi classics to rare editions – book lovers will delight in Devonport's impressive collections.

Nifty gift notes

Stationery lovers and paperie fans will adore Devonport's collection of fine stationery. Ogle over lovely note cards, stylish writing paper and novelty notebooks – perfect for gifts or a treat for you!
BOOKS & STATIONERY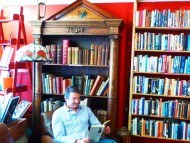 BOOKS & STATIONERY
BookMark is that hidden gem that you have been looking for. Dedicated to the written word where you can rediscover the sensual pleasure of browsing a large selection of quality second-hand, used and rare books. Home to more than 20,000 books.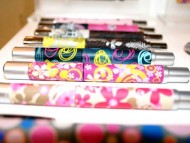 BOOKS & STATIONERY
A beautiful boutique stationery store filled with gorgeous product sourced from around the world. A must visit for stationery lovers and gift givers.