Music to make your heart sing

Another of Devonport's hidden secrets is the Bunker where you can experience local and international live folk music. Devonport is home to some of New Zealand's best known music artists.

Kiwi inspired ceramic art

Check out Devonport's stunning range of ceramic art and pottery – lovingly handcrafted and inspired by New Zealand's spectacular flora, landscapes and seascapes. Buy a unique piece of paradise.

Marvel at the masterpieces

Devonport boasts an impressive collection of art galleries showcasing works by acclaimed kiwi artists and masters of their crafts. Admire the stunning artworks on show and take home a piece of NZ.

Spectacular glass art

Visit one of New Zealand's finest glass artists– world renowned for their paperweights, perfume bottles and vases. Marvel at how glass captures a living rock pool in the vivid colours of the Pacific.
ARTS, CRAFTS & MUSIC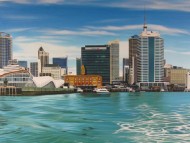 ARTS, CRAFTS & MUSIC
Flagstaff Gallery was established in Devonport in 1993 as the first dealer gallery on Auckland's North Shore. Now one of Auckland's leading dealers in contemporary New Zealand fine art, we occupy a spacious gallery that enables visitors to enjoy the experience of art.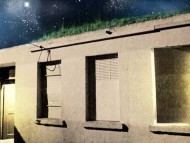 ARTS, CRAFTS & MUSIC
Experience live folk music at the Bunker. The historic command post on Mt. Victoria has been the home of the Folk Music Club for over 40 years. Enjoy the ambience and listen to the very best local and visiting overseas singers and musicians.