The streets come alive

Explore picturesque Devonport village by foot with the Devonport Audio Tour. The streets come alive as you uncover Devonport's unique role in New Zealand's history.

Tour of beauty

Explore the delights of Devonport by coach. Get the low-down from a local guide as they transport you to the top spots around Devonport. Have your camera ready to capture the spectacular views.

See it all by Segway

Glide to the top of the best look-out spots in Devonport for spectacular views. Go on a guided tour or take a short ride - what a fun and exhilarating way to see the sights of Devonport village!

Step back in time

Relax while Dan and his team of Clydesdale horses carry you in vintage style on a historic wagon ride around the streets of Devonport.

Scenic cycling

See picturesque Devonport by cycle – bring your own bike or hire one at the Devonport Wharf. Enjoy the freedom of exploring the peninsula at your leisure with the wind in your hair!
TOURING DEVONPORT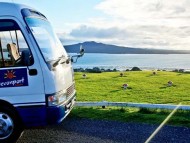 TOURING DEVONPORT
Devonport Tours are the perfect way to explore the highlights of Devonport seaside village, with informative commentary from one of our friendly and knowledgeable guides. Devonport tours offers two tour packages: The Explorer Tour and The Lunch Tour.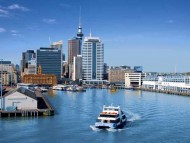 TOURING DEVONPORT
Travel to Devonport with Fullers. Ferries operate regularly between Devonport and Auckland every half hour throughout the day. It's quick and easy.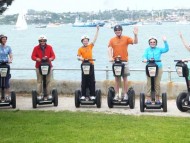 TOURING DEVONPORT
Experience the Magic of riding a Segway and take a unique sightseeing tour full of fantastic fun and excitement, history and gob-smacking views. A 'must do' activity for family and friends.