Address
11 Queens Parade, (corner of Anne St) Devonport, Auckland, New Zealand
Telephone
+64 (0)9 4454394
E-mail
admirals@xtra.co.nz
Website
click to visit >>

Admirals Landing Waterfront B&B
CENTRAL & WATERFRONT – Amazing unobstructed panoramic views of Auckland's harbour and city to the South and West with stunning sunsets. The closest B&B to the frequent Devonport ferry to Auckland's CBD – only a 12 minute ferry ride away.
We are just a two minute walk away from Devonport's cafes, restaurants, boutique shops & art galleries which are situated along Devonport's main street (Victoria Road).
You can also take a short walk to the park/playground and beach which is close by and many enjoy a stroll along the waterfront to the Naval museum and North Head. The Devonport supermarket is located nearby for your convenience.
We have two rooms- maximum of 5 guests. NZ$180.00 to NZ$275.00 with breakfast included.
SIMILAR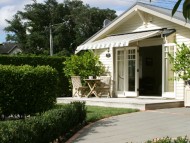 BED & BREAKFASTS
A private self-contained contemporary studio, located on Devonport's Stanley Point. Just a few minutes' drive from Devonport Village and a regular ferry service to downtown Auckland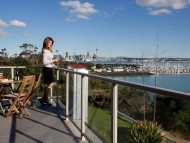 LUXURY 4 & 5 STAR
Something Special, Something Unique, Something Different - One of Auckland's Best. Ensure a perfect break with Auckland Takapuna Oaks.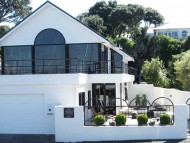 BED & BREAKFASTS
Waterfront Bed & Breakfast with an elegant private suite of rooms, own entrance and deck. A short flat walk along the waterfront to Devonport village, boutique shops, restaurants, Naval base, and ferry to downtown Auckland. Includes complimentary extras and off street parking.