11 great things to do just 12 minutes from downtown Auckland
A mere twelve minute ferry ride from Auckland's CBD lies Devonport seaside village – a must see whilst in Auckland. The picturesque historic village boasts stunning views of Auckland city unseen from any other location and a number unique attractions.
1. Beautiful beaches
Devonport is home to a number of safe swimming beaches that are a perfect place to admire the stunning scenery. Sit back, relax, and if it's warm take a refreshing dip in the ocean.
2. Boutique shops
Devonport high street is lined with a number of boutique shops. Browse book stores, fashion, home ware and arts; Devonport is the perfect place to find a gift or something special for you.
3. Self-guided audio tour
Take a walk around picturesuqe Devonport village and uncover its unique role in New Zealand's history.  Treat your eyes and ears to fascinating stories and awesome views from the waterfront, the side streets and the summit of Mount Victoria. Devonport Audio Tours are available for your mobile phone on the izi.Travel platform.
4. Explore by segway
Try something a little different and explore the sights of Devonport on a Segway! Join Auckland's only guided Segway tour and discover Devonport in a novel and exciting way.
5. Mount Victoria look out
Stand at the top of the highest volcanic cone on Auckland's North Shore and admire the magnificent 3600 views of Auckland and the Waitemata Harbour.
6. North head Historic Reserve
Explore a military tunnel complex at the most significant historical coastal defense site in New Zealand. North Head is perfect for history buffs and is an ideal picnic spot with beautiful views of the Auckland harbor.
7. Art galleries
Browse a selection of both traditional and contemporary Maori and New Zealand artworks at one of the many Devonport art galleries.
8. Victorian buildings and unique heritage
Devonport, one of the earliest settled areas of Auckland is rich in history with special links to the New Zealand navy. Whilst exploring Devonport you'll see a number of beautiful Victorian buildings that are a feature of the area.
9. Victorian High Tea
Indulge yourself with a real Victorian High Tea at the Peace and Plenty Inn's Heritage Victorian Villa. Dine upon home made scones, pastries, sandwiches and other delicious treats!
10. Tour Devonport by coach
Tour Devonport in the comfort of an Explorer Tour coaches and learn about  Devonport's unique history, architecture, parks and volcanoes. Devonport Tours offers two tour packages: The Explorer Tour and the Lunch Tour.
11. Naval Museum
The Torpedo Bay Navy Museum is a perfect place to learn about Devonport's links with the New Zealand Navy. Take a tour from an expert guide, or get the children involved in the museum gallery activities; a perfect activity for adults and children alike. Free entry.
SIMILAR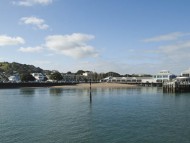 ABOUT DEVONPORT
If you have a short stay in Auckland and want to experience a world away from the hustle and bustle of the city, Devonport seaside village is the perfect choice. A mere 12 minute ferry ride will transport you to a small historic village on the north shore - a must see whilst visiting Auckland.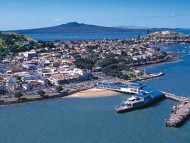 ABOUT DEVONPORT
Just 12 minutes by ferry from Auckland's central business district and you're a world away in beautiful Devonport. From the breathtaking sea and city views to the stunning beaches, boutique shopping, charming accommodation and café culture – it's no wonder it's rated one of the top spots in Auckland.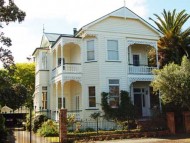 ABOUT DEVONPORT
Did you know that Devonport was once an island? Named after the Devonport naval base in England – Devonport is home to the Royal New Zealand Navy. Famed for its collection of Victorian villas and the earliest purpose-built cinema that's still in existence in the Southern Hemisphere.